What We Do
When you move to a paid account with Yelp, not only are you placing ads that will increase your visibility, you also get an enhanced profile that increases your credibility and prospect engagement.
Motoz Digital is driven to get the best results for our clients. So that we can do our best for you, we will find out all about your business so that we target the right people, in the right location, looking for what you do – not what the guy down the street does, even though it's close.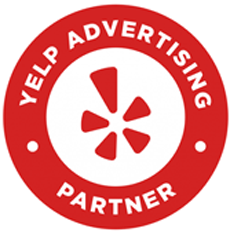 YELP ADS
When someone is searching for a business like yours, your ad appears above the search results as well as on competitor pages – provided you configure the ad properly. Motoz Digital knows what it takes to set up your ad to pop to the top of the results when people are looking for you.
Assuming your business qualifies, we can place you in the themed ad carousel that appears above even sponsored search results.
ENHANCED PROFILE
Yelp's enhanced profiles allow businesses to highlight more of their best features while making it easy for prospects to reach them. Motoz Digital can optimize your profile to attract your target market. We'll get your logo recognizably placed, set up a portfolio, and make sure to highlight the traits that make your business stand out from the crowd. We set reasonable expectations with our clients